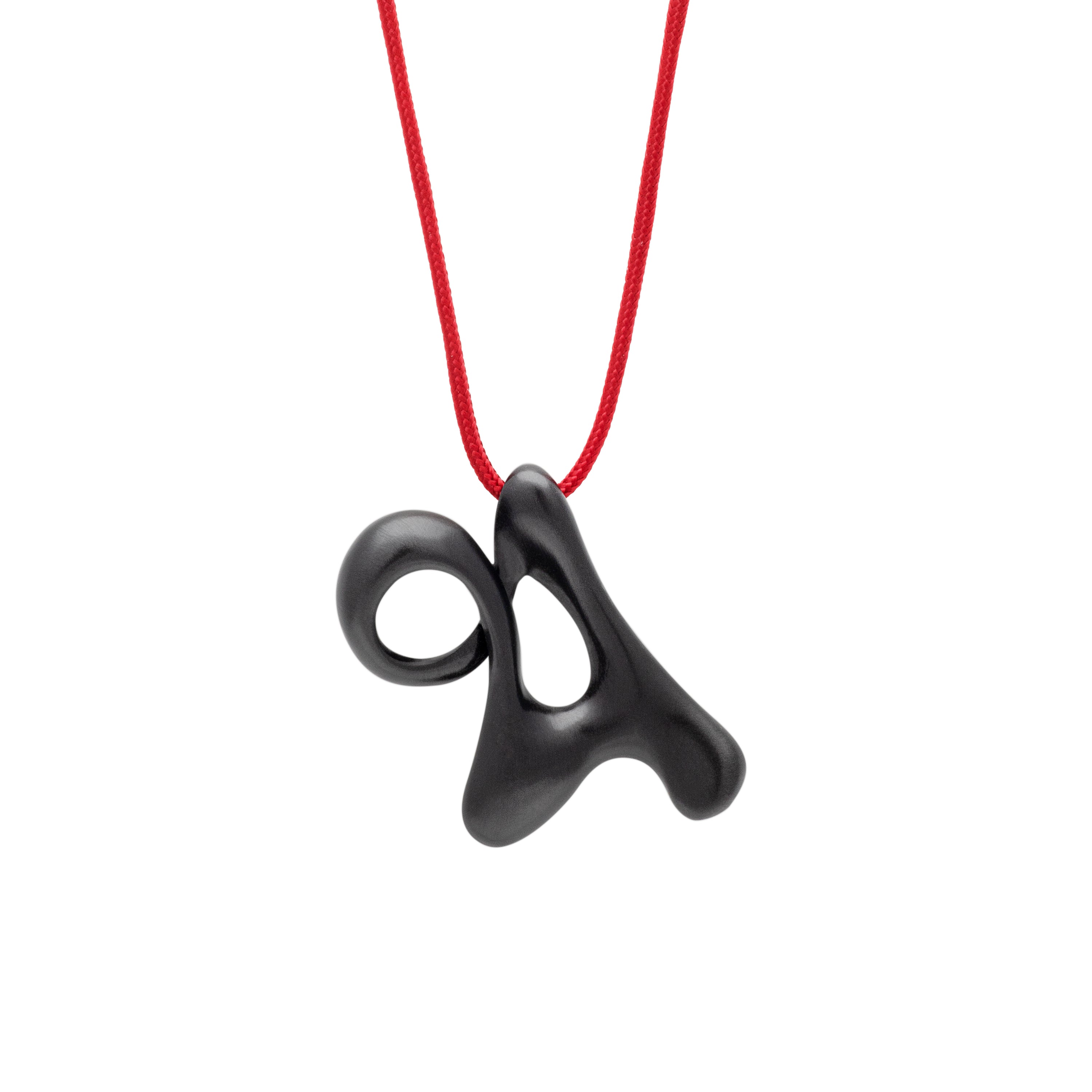 Pendant in 925° silver.
Available polished silver vermail silver and oxidized black silver. 
Please note that black oxidation will gradually fade with wear, but rest assured all pieces come with a lifetime guarantee and can be retouched at no additional charge.


We shall attempt to deliver the goods to the address you
specify for delivery. You are responsible for making arrangements to receive the goods and if the goods are held at the post office or other delivery company's depot because no one was available when the goods were delivered, then it is your responsibility to swiftly collect the goods. It is important that the addresses supplied by you to us are accurate. 
It may not be possible for us to deliver to some countries. If an order is received with a delivery address outside the territories stated, you will be contacted by our sales department. 
Please note that we are currently not able to deliver to P.O. Boxes or military bases.
Born in Athens in 1973, Dimitris "Huffy" Stavropoulos
Grew up a holy terror, ploughing through his teens on bikes, skateboards, surfboards, snowboards and pretty much anything that would help him break new boundaries. What set him apart from other boys his age was his love for craftsmanship, directly inherited from his jeweler father, who taught him everything he needed to know about goldsmithing. Combining his attention to detail with his sporting spirit, Huffy emerged a pioneer, fusing jewelry design with microsculpture and mechanical engineering. A new talent on the rise, he parted ways with the family business in order to hone his skills on famed jewelry house "Ilias Lalaounis", where he was eventually appointed head goldsmith in 2004.